Ghosts Royal
A new book by Elaine Harris with illustrations by Natalie Daniel.
Honouring Queen Elizabeth II
She may be 90 but once she was a frightened little 10 year-old princess.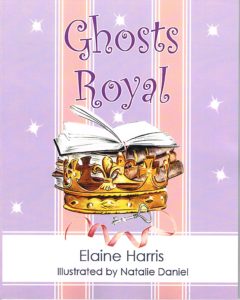 How do you honour the birthday and achievements of a working woman who pledged herself to a lifetime of service and a job for life during a 21st birthday broadcast in 1947?
"Ghosts Royal", written by Elaine Harris and illustrated by Natalie Daniel, is a birthday tribute like no other. It is a fictional account of Abdication Day 1936, the day that changed the life of one ten-year-old princess forever. More poignantly, the story is told through the eyes of that same princess, portraying all her hopes, fears, memories and misgivings.
This  unique blend of fact and fiction is a portrait of one day in history from a young girl's point of view, rarely considered in such intimate detail. You are also shown glimpses of the Queen she will one day become. Told with warmth and humour, the story is illustrated by beautiful, evocative images, backed by meticulous research and accompanied by extensive historical notes. Although the original concept was as a book for children, "Ghosts Royal" is a must for every girl who ever dreamed of being a princess and everyone with an interest in 20th century history.
Ghosts Royal started life as a short story published in 2012 by Bumples online children's magazine. Over the years I have written numerous stories, poems and puzzles for this wonderful publication.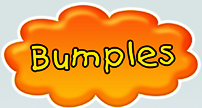 Natalie Daniel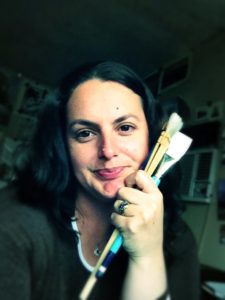 Natalie Daniel is a self-taught artist whose favourite medium is water-colour. She works on the family farm where her studio is an old converted dairy built by her husband's grandfather. Bow, her Border Collie, is always close to hand while Boots the cat is determined to drink the water on Natalie's desk, used for washing paintbrushes. As well as the farm she loves gardening and self-sufficiency and her favourite shops are charity shops. Natalie lives with her husband and son in the Upper Hunter region of New South Wales, Australia, where she loves the farm but misses the ocean.
Natalie is actively preparing for an exhibition which will showcase her beautiful work. Ghosts Royal is full of her enchanting images and here are just two.
Natalie's own website is just one click away.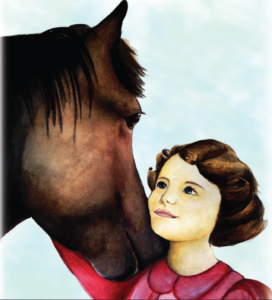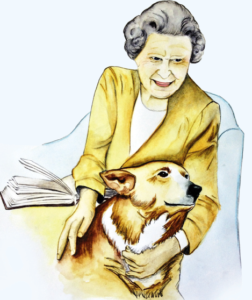 Elaine being interviewed by the inimitable Bill Stephens of ArtSound Canberra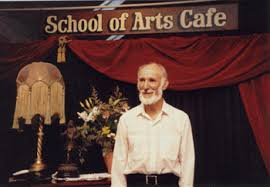 Bill was responsible for Elaine's One Woman Show " Are You Sitting Comfortably". The idea came about when Elaine was presenting the Afternoon show on ABC Canberra radio 666. She would regularly interview performers at The School of Arts Café. One night after a show Elaine was singing and quoting obscure lines from bygone days when Bill asked "Have you thought what your show might be about?"  He directed it in with his superb style and the rest was history.
Elaine back on ABC Radio for one night only and here's what happened.
Elaine was interviewed by Melanie Tait of the Evenings programme of ABC Radio Tasmania. The interview was pre-recorded at 4pm on Thursday 8th of Dec. 2016 and was broadcast later that night. Elaine said that it was strange to be back in her old ABC studio sitting in front of the very same microphone and pushing buttons and sliding faders just like old times.
Melanie was warm with an infectious sense of humour and had obliviously done her homework, having read Ghosts Royal with great enthusiasm. After the interview was in the bag Melanie and Elaine spent ages discussing books and authors (sadly not recorded), both agreeing that Alan Bennett's "The Uncommon Reader" was a definite inclusion on their short lists.
This interview has been edited to remove two songs and other extraneous material. It starts with Melanie promoting the upcoming interview.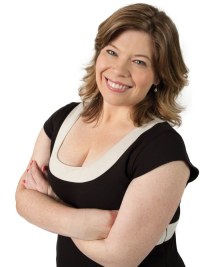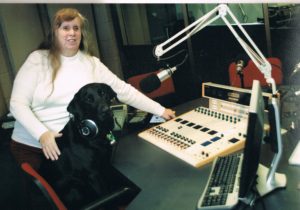 Where to go to get your very own copy
Burnie Newspower Newsagents
18 Wilson Street
Burnie, TAS 7320
Tel: (03) 6431 3513
Not Just Books – Burnie
52 Wilson Street
Burnie, TAS 7320
Tel: (03) 6431 9039
Elf on The Shelf – Deloraine
3 Emu Bay Rd, Deloraine TAS 7304
Tel: (03) 6302 3332
Our Creations – Wynyard
72a Goldie Street, Wynyard TAS 7325
Tel: 0458 273 283
Burnie Regional Art Galley
77-79 Wilmot Street, Burnie TAS 7320
Tel: (03) 6430 5875
Blue Apple Gift Store & Gallery – Devonport
58 Wright Street, Devonport TAS 7310
Tel: 0428 101 463
Window on the World Book and Coffee Lounge
107A Reibey Street, Ulverstone TAS 7315
Tel: (03) 6425 4101